Banknote recognition wallets to help visually impaired individuals enjoy a barrier-free daily living.
OVERVIEW
Many visually impaired individuals struggle with everyday challenges. One of the difficulties is the inability to identify banknotes accurately, and they are often worried about being taken advantage of.
THE OUTCOME
The Mosi Mosi team designed a wallet with a paper money recognition function. They embedded metal strips with certain intervals to assist them in differentiating banknotes of various values based on the differences in sizes.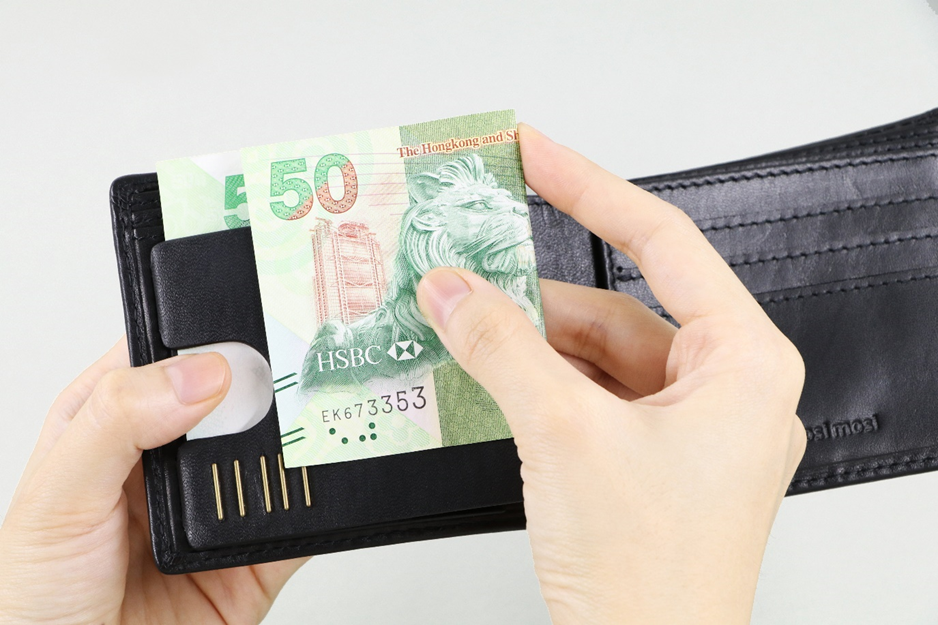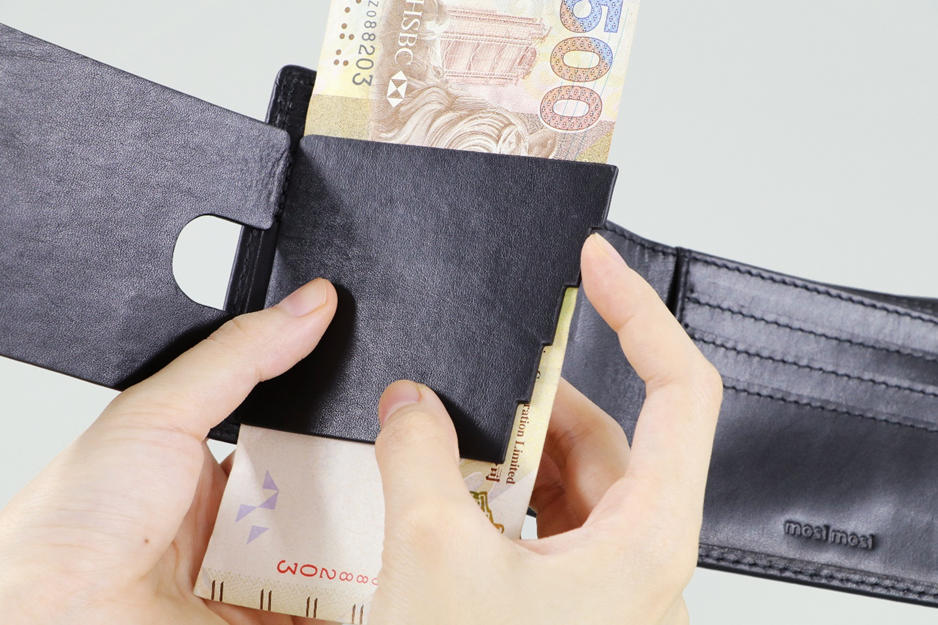 THE PROCESS
Inspiration
The inspiration phase of the project started when Comma, founder of Mosi Mosi, began working on her senior year project at PolyU. Comma was interested in using her project as way to help those in need in Hong Kong.
Comma began to reach out to the community to immerse herself into their world. After weeks of talking with the community, shadowing them throughout their day-to-day, scheduling dinners with them, the needs of these individuals were collected.
Ideation
The Mosi Mosi team gathered a group of the visually impaired community to begin working over the designs, textures, and materials of the wallet. They began the first prototype through sewing by hand, then added leather and ask the group about how it feels. The team tested with gold and other tougher materials, which became uncomfortable for many. Many revisions later, the team came up with a total of 15 prototypes.
Implementation
The final In:visible Wallet looks like a regular wallet on the outside. However, on the inside, it features a metallic marking on the left, which is used to measure the length of the note. As the user folds the banknote in half, the note will touch one of the markings, indicating what kind of note it is. On the righthand side, the feature allows users to measure a note's width, which is another way for them to differentiate the notes.
Mosi Mosi produced a total of 2,000 wallets through a manufacturer, 1500 financed from the crowdfunding, and 500 from the HSBC Seeing is Believing Grant. This project benefitted 2,000 visually impaired individuals with a useful wallet, gave them more confidence in their daily lives, and brought more awareness towards the community.